*PUBLIC SPEAKER *AUTHOR *CONSULTANT *TRAINER
*WORKSHOP LEADER
*PERSONAL COACH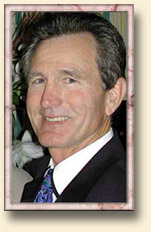 Are you looking for an inspiring, entertaining, dynamic speaker, trainer or coach? For whatever upcoming event you have - corporate or individual - Dr. Dan Acuff can meet your objectives to inspire, train, and entertain.

Dan has a unique ability to make immediate contact with his audience, moving quickly into issues at the heart of their concerns. His articulate, authentic, and personal style is laced with warmth, humor, anecdotes, and most of all, impact. Whether his audience is a few or thousands, they always feel his personal touch. Around Dan, no one can escape being moved, inspired, and challenged toward increased excellence and effectiveness in their lives, their work, and their relationships.
"Life's Mysteries" is one of Dan's favorite subjects. In ways both poignant and humorous, he engages his audience in a journey into the mysterious forces often keeping us stuck and smaller than we truly are. The result: Breaking through to new levels of satisfaction, joy, performance, and accomplishment!
For more than 35 years Dan has served as a teacher, trainer, consultant and seminar facilitator. He has worked with individuals and teams from a Who's Who of major corporations, such as: Johnson & Johnson, Hallmark Cards, LucasFilm, Amblin-Spielberg, Disney, Warner Brothers, ABC Entertainment, CBS Television, Mattel, Hasbro, Frito-Lay, Pepsico, Coca-Cola, Marvel, Kraft, Nestle, General Mills, Kellogg's, Sega, Quaker Oats, I-Hop, Microsoft, Nike, Pizza Hut, Dannon, and Nickelodeon.
Leading seminars and speaking in front of thousands of individuals and teams, Dan's topics include:

Life "Mysteries"
Personal Growth
Relationships
Effective Communication
Marketing
Overcoming Barriers to Change
Success
Breakthrough Results
Changing Habits
Paradigm Shifting

Motivation
Integrity
Grace under Pressure
Team Building
Empowering Attitude
Values and Virtues
Overcoming Negativity
Positive Philosophy of Life
Sex & Intimacy

Commitment to excellence is demonstrated in all his presentations, and is reflected in the minds and spirits of the individuals with whom he works. With his laser-true style, Dan leads people to the heart of the matter. People leave their interactions with Dan standing in their own integrity, challenged to take their lives and work to the next level of excellence and performance.

To interact with Dan Acuff is to have one's world shaken in a positive way. It's a paradigm-shifting experience, challenging old and comfortable ways of thinking. This results in people being empowered to move beyond the "boxes" in which they have been living - whether in their companies, families, or personal life. Individuals gain new tools from which to think and new vistas to pursue - with real and tangible results!

Dan Acuff's Public Speaking, Consulting and Coaching encompasses six areas:

Public Speaking - Specializing in Keynote Addresses
Seminar Facilitation - In the Arenas of Personal Growth and Business
Corporate Coaching for Excellence and Breakthrough Results
Marketing Consultation - Beyond Current Limiting Parameters
Relationship Coaching - Personal and Business
Private Personal Coaching - Excellence, Results, Personal Growth

contact Dan at dan@conversationswithgreatness.com