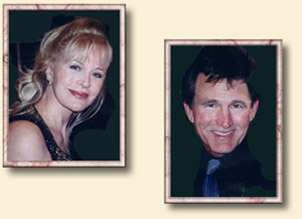 Rama Fox, M.A., and Dan Acuff, Ph.D., combine more than fifty years' experience in education, service, psychology, personal growth coaching and seminars, inspirational speaking, and spirituality.
Dr. Dan Acuff and Rama Fox are a dynamic, entertaining team as Featured Speakers, Workshop Leaders or as MCs. They are available as:
Please Contact Us at contact@conversationswithgreatness.com for Scheduling / Booking Information.
To Inquire about the individual leadership and speaking services of Rama Fox or Dr. Dan Acuff, please link to their individual pages below: